DISCOVER
OUR STORY
Everest seafood was established in 2010, now one of emerging fishery exporters in India; managed by Mr. Waseem Machiwala and Mr. Sindhuram Putran who have complete experience in Production methods, marketing and effective procurement skills. Their knowledge are the guidelines worn to extend and establish Everest Seafood Group to next level and set benchmarks amongst largest exporters of fishes in International Market. Consistently endorsing latest technologies and world call manufacturing methods, the company is an EU approved seafood processing house have made us gain excellence in fishery industry. HACCP certification further accentuated the company's tour towards world class quality standards.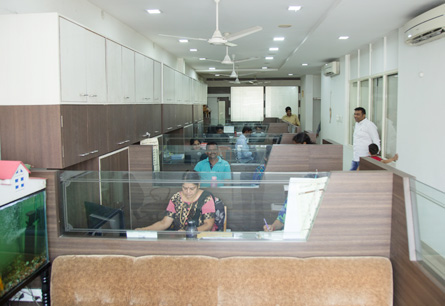 SOCIAL RESPONSIBILITY
Keeping with the Local aspect of our Global standing & concerns for the environment we ensure minimum adverse impact on the it with the efficient use of our effluent treatment plant. The wastewater is treated in the effluent treatment plant and reused in processing plant. Air pollution is to its minimum by the use of a deodorising system
Management
We have built up a bunch of the most dynamic, talented, qualified and a highly skilled people who understand the whole lot of the fishing industry. Hardcore professionals, armed with excellent training and exposure, they are guided by the founding partners of the group.
Waseem Machiwala
Waseem Machiwala, Director of Everest Seafoods holds Master's Degree in International Business with 5 years of fishery experience and immense ancestral fishery business background. He is the role model for the youngsters who are into this stream.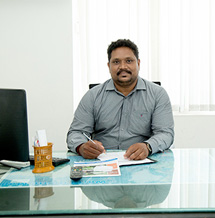 Sindhuram Putran
Sindhuram Putran, Co-Director of Everest Seafoods; a graduate with 10 years of experience in supply of fresh fish. His decade full of involvement in this market has heightened Production, Marketing of this company globally.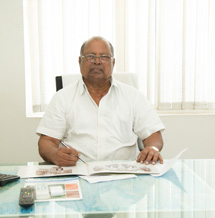 Ananda Putran
Hails from a family that has a tradition of boat building and supply of fresh sea fish.
Alongwith his family business he started his career by working with Karnataka State Govt Fisheries Dept. and later established his own boat building yard in Mangalore. Gradually proved himself a leading supplier of fresh fish from Mangalore to other cities like Mumbai, Cochin, Goa etc….
Having a very good experience of more than 60 years in this field of fresh / raw fish procurement and marketing, is now a leading personality in the field of export of frozen sea fish by establishing Everest Group of Companies.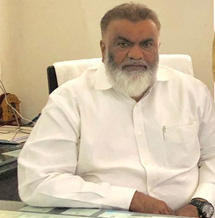 HANIF ESMAIL MACHIWALA
Based in Mumbai, carrying forward his family business of Dry fish and Fish meal / oil since last 40 years.
With the help of his thorough knowledge in the field of raw and frozen fish industry, alongwith his existing business he switched on to Export of frozen fish and took initiative in establishing the Everest Group of Companies.
Under the guidance and leadership of both Mr.Anand B Puthran and Mr. Hanif Esmail Machchiwala, EVEREST group of Companies has been able to maintain its quality and reputation in the international market by offering variety of products under the brand name known as " EVEREST" in the field of frozen fish.
Vision
To persistently export the variety of highest quality fresh fish, fish products and seafood to the International Market and to extend hearty support to the surrounding society by creating opportunities to do business within the decided framework of Everest Seafood.
Mission
To build a continual, locally sourced supply chain apace with factory and distribution centre that leads to new levels of hygiene and internationally recognised certification to International Market; which further enables an efficient and custom-made delivery service, wherever and whenever it is needed.
Awards and Certification
Food Safety and Standards Autority of India Certificate
Certificate of Registration as an Exporter
Certificate of Registration as an Exporter
Certification of Registration of Processing Plants
Certificate of Approval
Certificate of Registration
ISO Certificate
Certificate of Registration for Peeling Sheds
Certificate of Registration of Storage Premises